Welcome to the Ranch
Offering hope. Changing lives.
Scenic Hills Youth Ranch stirs up hope with the help of a horse. These magnificent animals meet participants who have been through trauma and difficult life situations exactly where they are and walk with them through their pain and healing. Many of the horses of SHYR have their own stories of rescue and redemption which they use to offer hope to both kids and families. SHYR is a faith-based organization providing sessions free-of-charge.
Thank you 100 Women Who Care- Eau Claire! We were thrilled and blown away to be chosen as their August Impact winner! 
 Together they donated over $20,000 to help Scenic Hills Youth Ranch continue offering hope and changing lives for kids and families in Western Wisconsin!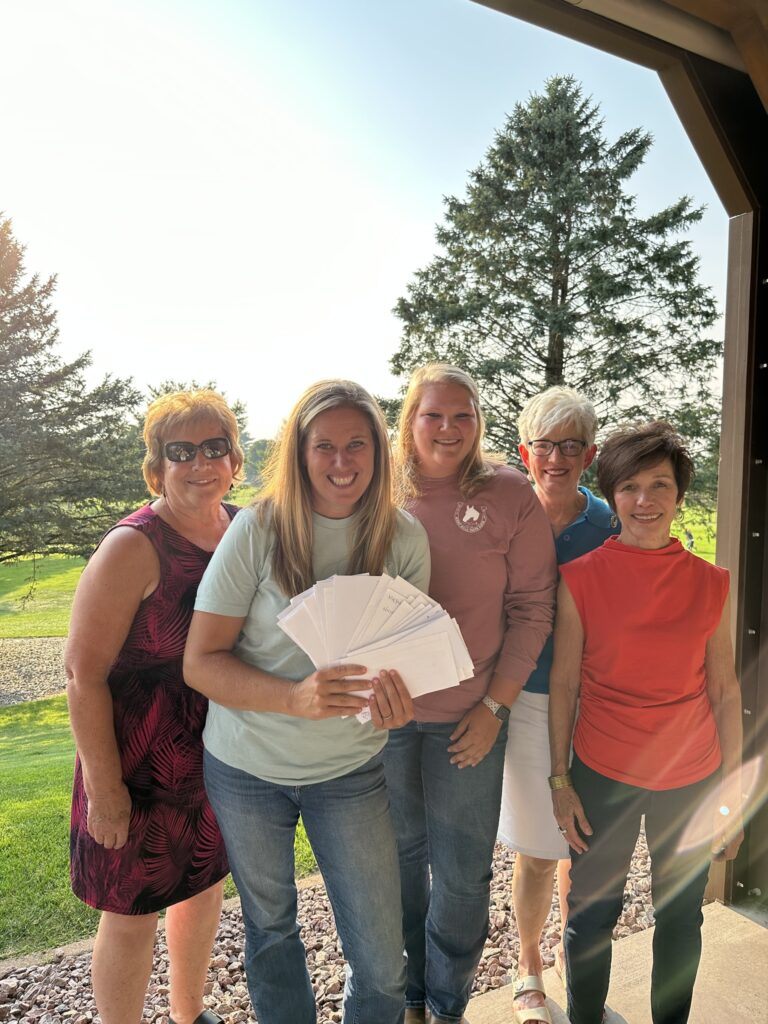 Markquart Gives Back 2022 RECIPIENT
In our increasingly complex world, Scenic Hills Youth Ranch provides a place of simplicity through mentorship and horses. They strive to inspire hope and purpose in youths throughout Western Wisconsin that have been through life challenges or traumas.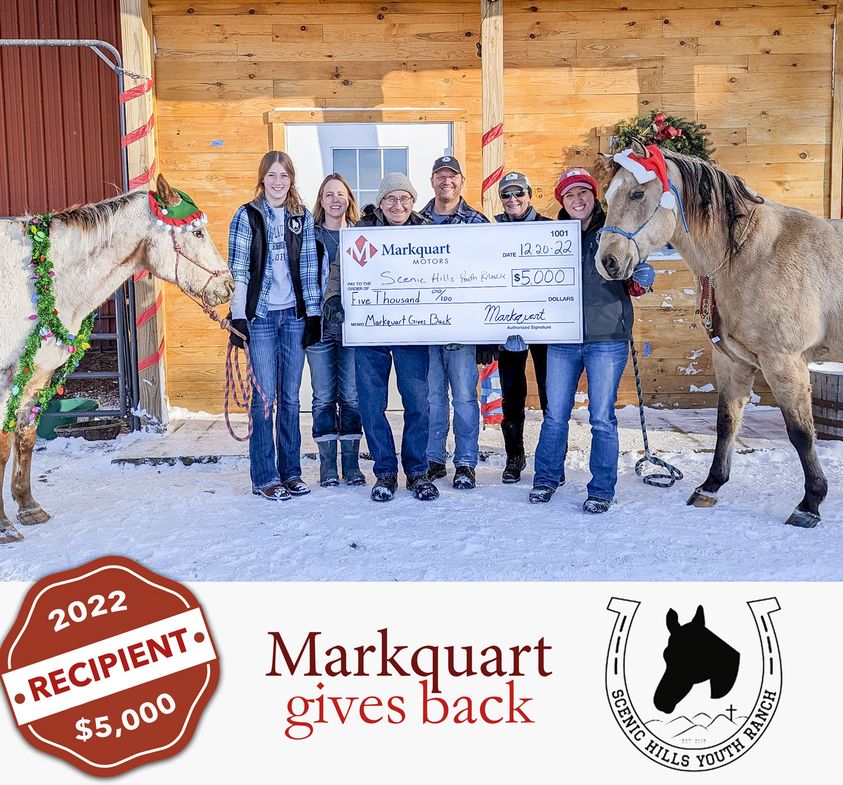 Thank you LWML for inviting our Founder/Director to speak at your Regional Fall Rally!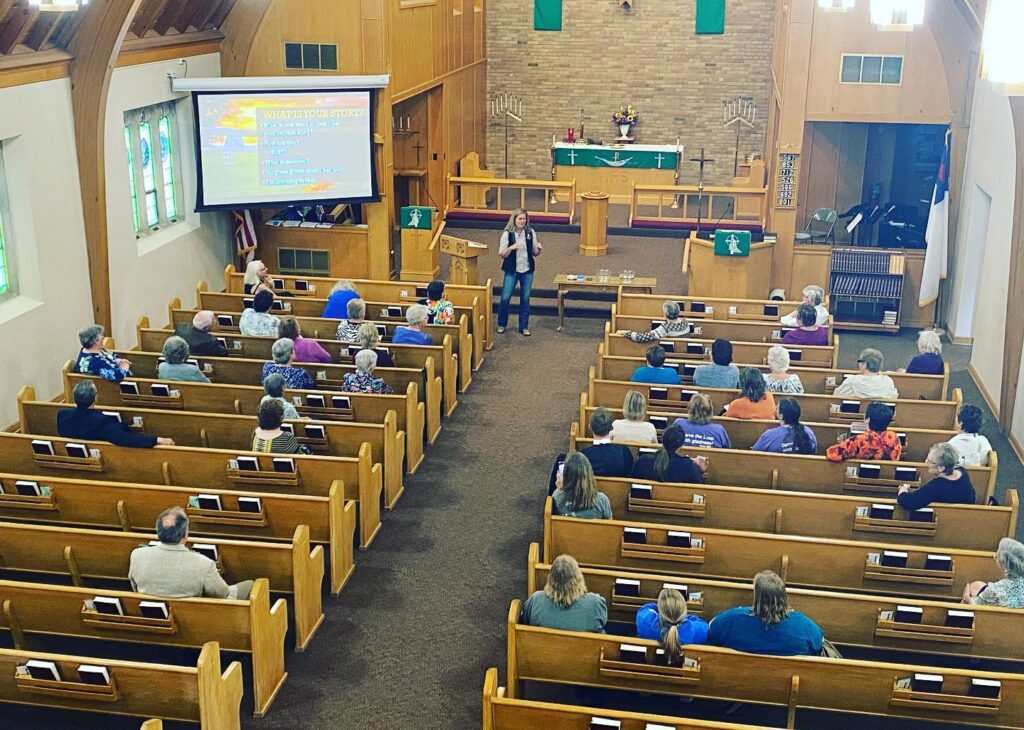 Thank you to all who attended Women with Purpose. We appreciate you!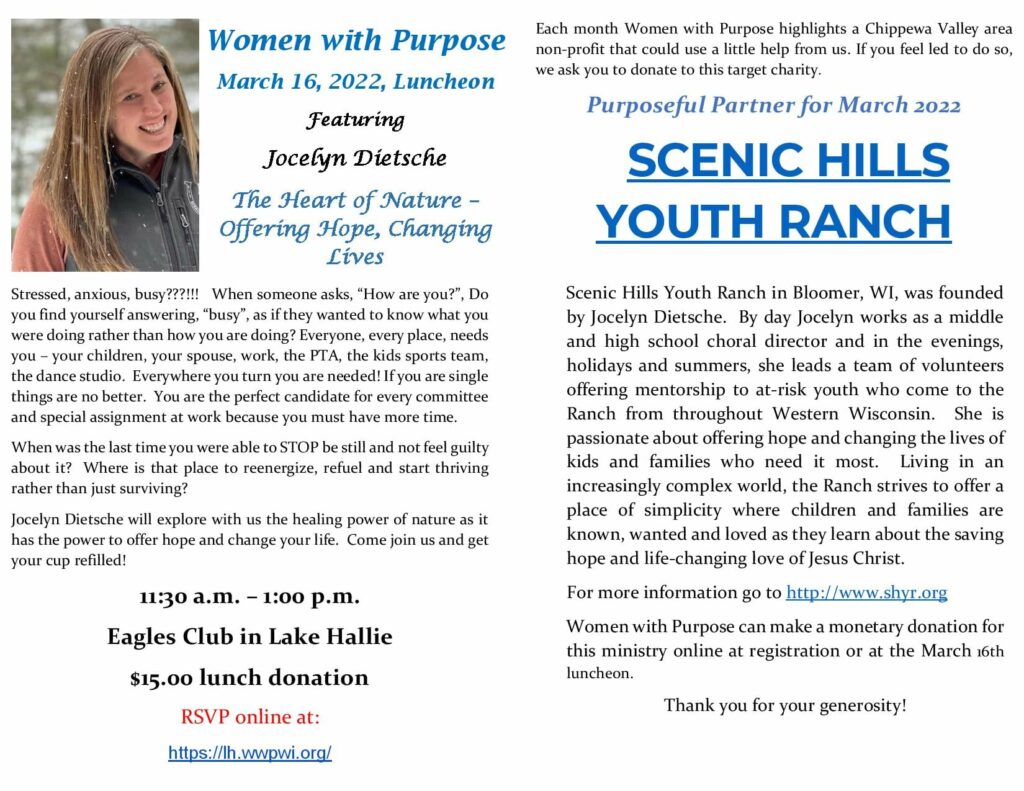 Who we serve: Serving Western Wisconsin: Bloomer, Colfax, Barron, Rice Lake, Ladysmith, Eau Claire, Chippewa Falls, Mondovi, Fall Creek, Menomonie, Baldwin, River Falls and the surrounding area.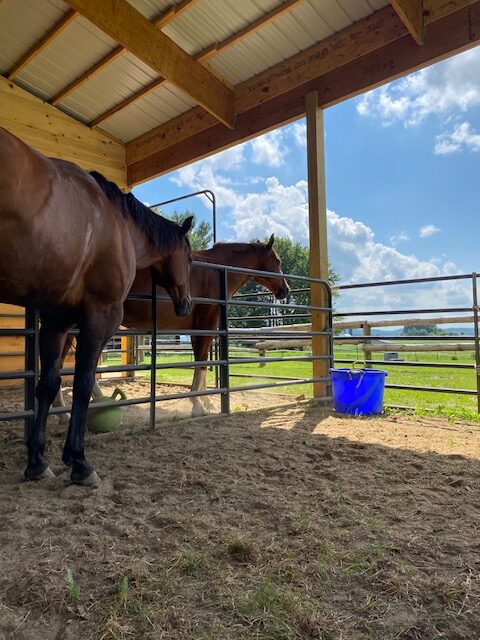 She became more confident, happy, social, and found joy in life again- 2021 Participant